Or, rather, the frustration of it all.
I live in the Houston area and we have 90-100+ temps in the summers. Of course this summer is no different (except today it's raining so it's a little cooler, but generally speaking, it's really freaking hot here). So, whenever I'm forced to go outside I wear sleeveless dresses or shorts with sleeveless tops b/c like I said, it's HOT - and then I scurry back into another air-conditioned area as quickly as possible.
In the last week I've gotten catalogs from Nordstrom and Anthropologie, and am catching up on my magazine reading (Vogue, InStyle, Women's Health, Self). And guess what I'm seeing?
Jeans.
Blazers.
Layering.
WTF?
Yeah yeah, I "get" that they're showcasing fall fashions. However, "fall" here is about 3 seconds long. And even when the spring lines came out earlier this year, they were also full of layering and seasonally inappropriate items considering the audience.
Layering is not "cool" here (pun intended). If I stepped outside for a lunch date wearing jeans and a blazer in July, I would look like this: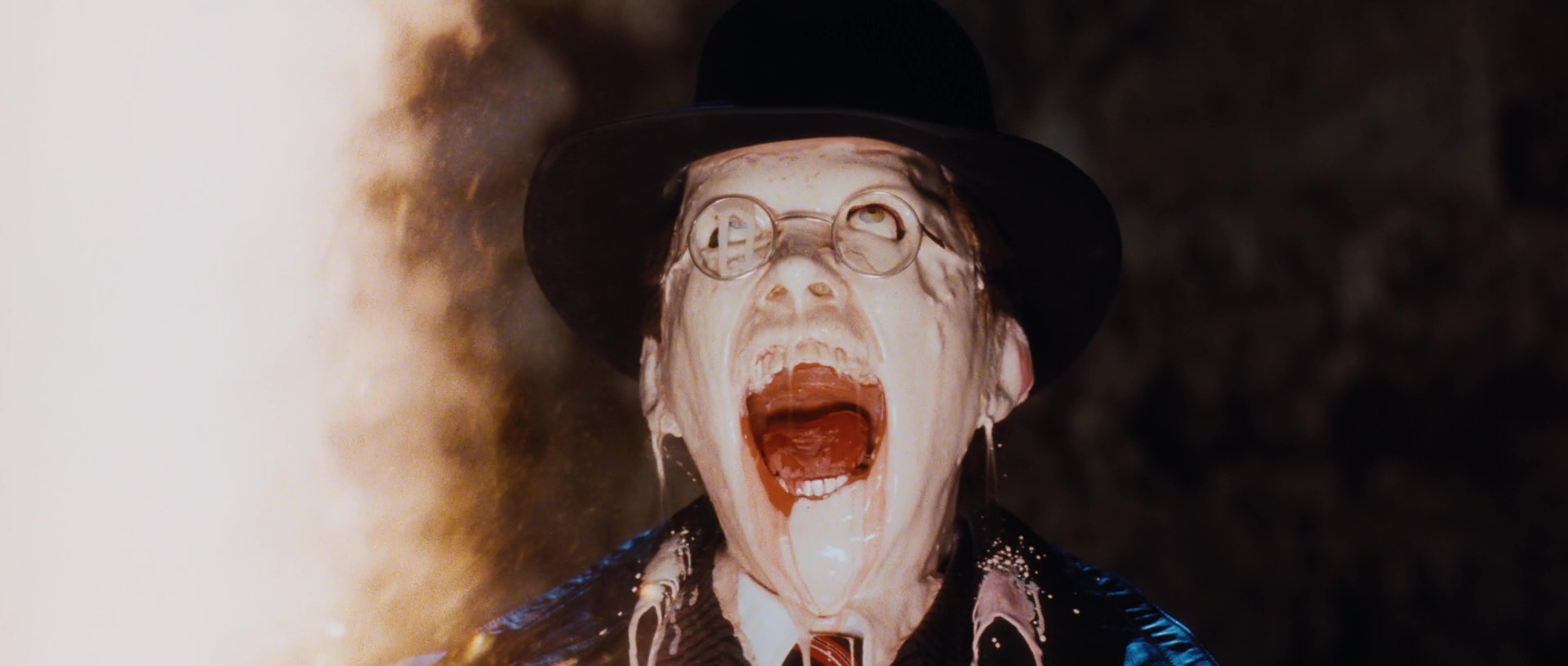 Melting Nazi in "Indiana Jones and the Temple of Doom." I did not take this picture.
I have way more clothes appropriate for wintertime in Houston than is healthy. My closet is better suited to someone who lives in Colorado or some other northern-ish state that gets snow in the winter. Don't give me that crap about air conditioning indoors either - a normal home temperature differential is 20 degrees cooler than the outside temp per the companies we collected bids from when we were shopping for a new HVAC system. So let's say it's 100 outside, that means it can only reasonably be about 80 inside my house (which sounds about right).
It sucks to want to buy clothes for the past, oh, 6 MONTHS and not be able to because everything for sale is fugly or not seasonally appropriate. Get with it, fashion designers. We girls in hot climes want to look cute too.